ERP Base Edition
Base Edition is not a "bare essentials" software suite, despite its name. It provides you with a range of solutions to improve and add efficiency across the spectrum of business operations. integraSoft's Base ERP helps uncover critical information needed to predict business performance and drive financial growth. Base Edition is usable as an on premise or cloud-deployed solution, designed for single-warehouse companies currently realizing $1-3 million in sales and employing up to 8 people. Base Edition is tailored for companies with sustainable future growth in mind.
ERP Premium Edition
integraSoft's Premium ERP is a product that grows with your company, with solutions that feel like they were developed exclusively for your particular industry. You have access to business reporting functionality that lets you monitor your ongoing processes and plan ahead. Designed for mid-range businesses currently realizing $3-5 million in sales and employing up to 20 ERP users, companies with multiple locations and warehouses will benefit from the inventory functionality features of ERP Premium Edition. Premium Edition includes a Solution Pack for an even more detailed and valuable ERP experience.
ERP E-BIZ Enterprise Edition
integraSoft's E-biz Enterprise Edition truly showcases the depth and heavy-duty functionality of our product, built to work for several users in large-scale companies. Enterprise consists of robust, tailored software solutions which serve to sync the multiple parties and functions of a larger company, one ideally achieving greater than $5 million in sales and employing 21+ ERP users, to reduce communication errors and maintain business velocity, even among multiple warehouses and moving parts.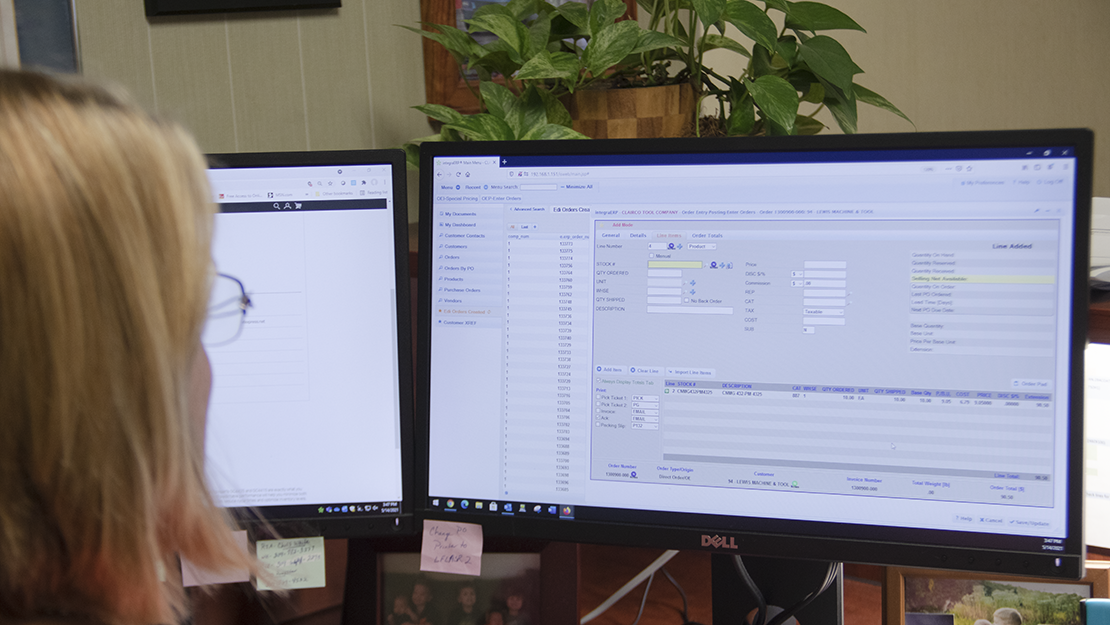 Developed to tailor our system to your specific industry need
These solution packs can be added on to any integraSoft ERP Suite Edition (one is included with Premium and Enterprise).
Distribution Pack
The integraSoft Distribution Pack comes complete with the necessary functionality you will need to address the key business challenges of any distribution company.
Sales Lot Tracking – Track your product quantities by lot, color, batch, vendor origination (domestic or international), etc.
RF Suite of software allows you to do all the following options from a handheld wireless device:

Verify Customer Order Shipments
Receive Vendor Shipments
Relocate product by Bin
Cycle Count

Production Management
Serialized Inventory Tracking
Service Billing
Manufacturing Pack
integraSoft provides a workflow and production tracking system that delivers real-time production status and centralized end-to-end solutions.
Production Management – The Bill of Material (BOM) is key to any manufacturing system.
Pro-Trak – Production Tracking system.
Job Pack
Tracking expenses and billings by job is essential for all contractors in all lines of work. With the integraSoft Jobs Pack, you can see in real-time profitability of your jobs.
Accounts Payable Invoices automatically updates to your Job Expenses.
Write Checks
Bill Customers
Charge Equipment to Jobs
Consume Inventory by Job
Log Payroll expenses by Job
The Jobs Overview and Summary function is a dashboard of your open jobs: Percent Complete Graphs, Planned Completion Dates, Adjusted Contract Amount, Estimated Costs, Estimated Profits, Amount Billed, Labor, Burden, Material Costs, etc. Export all easily to Excel, Email, or print to the printer.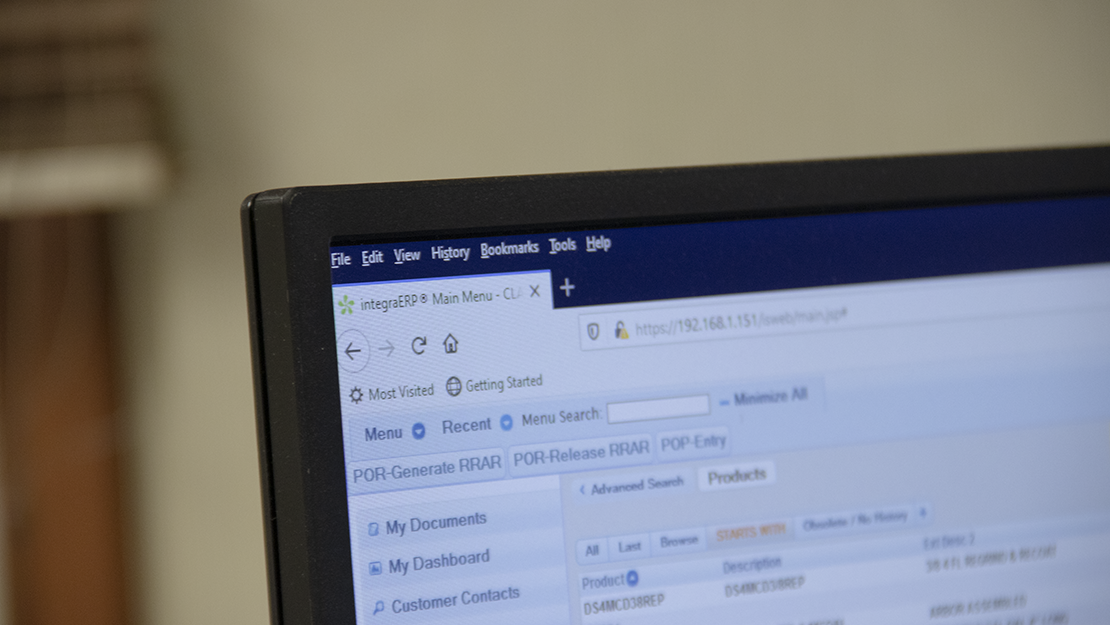 Premium Solution Packs enable new features throughout the integraSoft Suite or offer unique licensing options from non-Premium Solution Packs.
Rental Management System
Increase profitability and lower operating costs of your company's rental business with our integrated rental asset management software, integraRental. Feature rich and easy to use, integraRental allows you to conveniently reserve, track, schedule and maintain assets across multiple locations.
28 day availability and hourly views for quick assessment of inventory
System generated overages
Scheduled maintenance extends life to each asset
Customizable attributes at check out/check in
Integrates with integraERP
Interim billing allows for billing once the weekly charges exceed monthly rate
Tasks, Activities, Attachments, Appointments and Notes (TAN) Pack
Available as an integraERP Solution Pack and IntegraRep Premium. TAN can be applied to Customers, Contacts, Orders, Products, Vendors, Purchase Orders and iRep Carts.  With a 360° customer management approach, a business can organize, document and have easy access to up-to-date customer information.
Tasks

 

– Can be entered onsite or at the office and assigned to indicate priority.
Activities

 

– Gives you a comprehensive view of actions that have been completed for customers.
Attachments

 

– Attach customer documents to have a 360° view of a customer file.
Appointments

 

– Employees can now see the calendar, organize their work week and manage calendar associated to customers, product vendors, etc which leads to better business planning.
Notes

 

– Leaving specific notes detailing interaction with customers allows for predictive and personal action on each customer.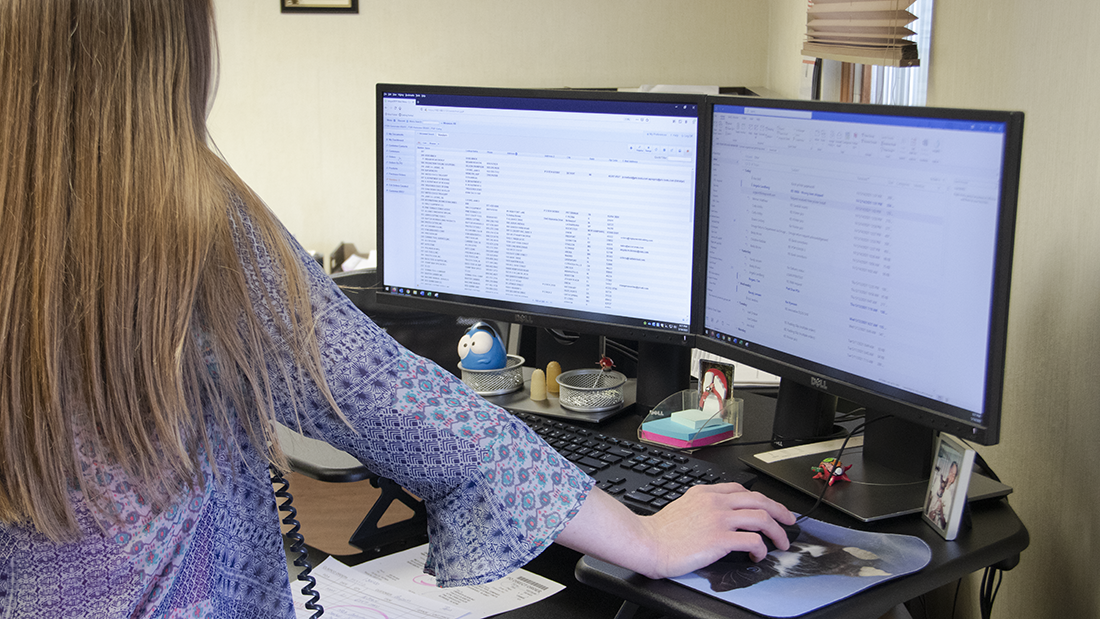 integraSoft takes pride in tailoring our business solutions to your specific industry, to provide all the functionality that you need, and none that you don't. Our staff's record of adaptable and tailor-made solutions and software additions speaks for itself. We have worked with customers in the past to add value in the form of everything from 3rd party bottling industry integration to bid management work, to custom regulatory reporting systems. Contact us today to find out how integraSoft can help you get the most out of our ERP solution of choice!
Cloud Backup
integraSoft is proud to offer a Cloud-based platform to safely and efficiently storedata offsite in order to save time and resources. integraSoft backs your company's important data up to the cloud, utilizing our Microsoft-backed Azure Cloud. Each file is duplicated twice within a single data center and replicated to a geographically redundant data center that is at least 500 miles away.
Cloud Hosting
Take the next step in Cloud computing with a fully-hosted ERP solution. Our most comprehensive Cloud solution, with all your data moving completely to our Microsoft Azure-backed Cloud service. Hosting your data in the integraSoft Cloud means a secure, cost-effective solution, allowing full data ownership for your business to go along with the peace of mind you deserve.
integraSoft strives to bring you maximum return on your ERP investment by offering bundled product Editions tailored to support your individual business scheme and needs. Each Edition offers the integraSuite of software: a range of solutions designed to streamline business processes and open up new avenues to growth and continued success.