Integrated ERP solution
integraSoft's Base ERP supports your financial growth strategies and comparisons that give you the critical information needed to predict business performance. Base Edition is usable as an on-premise or cloud deployed solution.
Is ERP Base Right for Me?
Are you a single warehouse company with 8 or less employees? Do you have a couple of sales reps and a need to advertise your products online? This solution is the right fit for you! The ERP Base Edition is designed to deliver essential functionality with exceptional value. It provides your company with the core accounting and inventory management tools needed to drive financial growth and lower operational costs.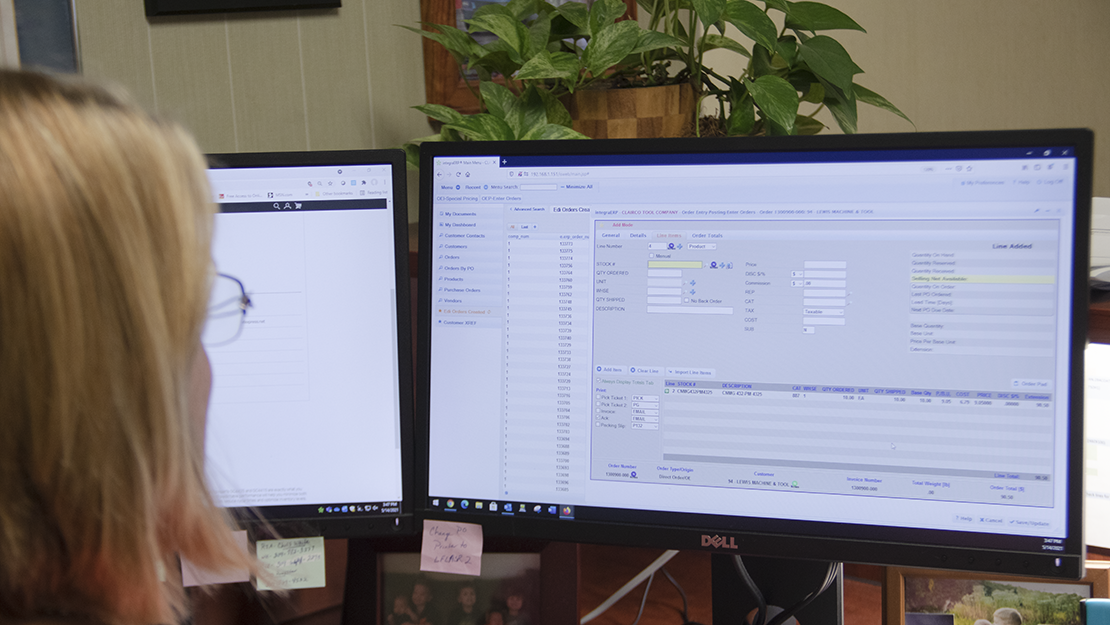 Our core financial feature functionality helps you optimize assets and manage costs. Statement Writer, our financial report writer, gives you the ability to design financial reports tailored to your needs. Statement Writer increases productivity and provides integraSoft users with the key information to make core business decisions.
Easily track your shipments to answer customer questions and optimize your selling on a per-customer basis with extensive discount and pricing options. Easily identify outstanding customer orders and quote orders to prevent errors in communication which can cost your business.
Manage your inventory with metrics reporting on units per month to help determine demand. Automatically alert your purchasing dept when stocks get low. Apply our Shipping Interface to easily exchange order and tracking information with FedEx and UPS.
integraERP's Dashboard delivers the metrics to monitor your business performance. This statistical data gives you the information needed to measure past performance and give you insight into your organizational business planning.
Quickly assemble customer reports with our dynamic look up and sort features. Automatically alert purchasing department when stocks get low. Automated procurement and order fulfillment help streamline day-to-day operations and ramp up the velocity of your business.
"We used to do 300 drop ships per day. Now we do 3000 a day. I go out to the warehouse and say 'Hey guys, great job...we had a record month this month,' and they go, 'We did?' They have no idea how many units they've processed that month because it's so much more efficient."
So Much More Efficient
WMS User
"integraSoft has been a great company to work with and has a very responsive customer service team. It seems like they really care about the quality of their software and how it helps their clients."
Responsive Customer Service
ERP User
Could I double Anchor's Business tomorrow? Yes. Without Question.
Double My Business
Matt Hohmann, Owner/President, Anchor Distributing
"integraWMS is laid out in a very simple way. It's a very intuitive system. Some of our staff members had no more than 20 or 30 minutes of training previously. That first week we went live, we didn't miss an order deadline. We didn't miss a single to-do."
Very Intuitive System
Eric Becigneul, Systems Manager, Anchor Distributing
Compare Features and Get Started Today!
No matter what size your business, integraSoft offers five different product suites that allow you to expand as you grow. Add new features and functions when the time is right, easily customize the software to fit your business and choose from on-premise or cloud-based deployment. integraSoft offers a complete product suite that can be quickly customized to help you grow fast and grow smart.