Software for Today's Service Business
Featuring real-time integration with Intuit QuickBooks, integraService is well-suited to increase profitability and lower operating costs of your service business. Track service tickets, schedule maintenance, and view extensive customer service histories with our cloud-based system. integraService is made for businesses, like yours, that keep the world moving.
integraService Features & Utilities
Optimize your day-to-day business with improved tracking, schedule, maintenance, and inventory management.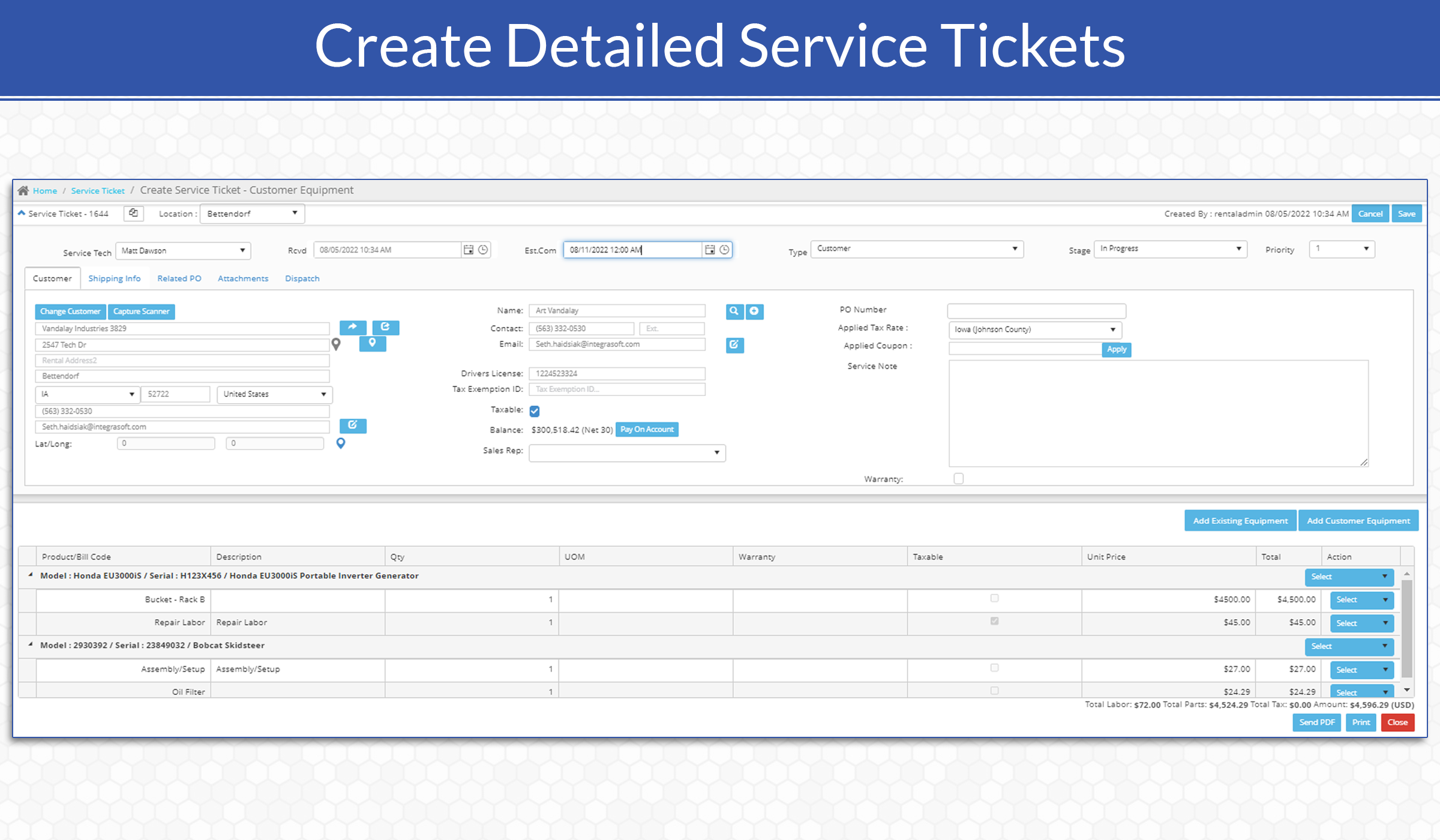 Powerful Service Ticket Management
Service technicians can quickly view equipment service history and add parts and labor as they are consumed. integraService gives users instant visibility to better serve customers and run a more efficient service shop.
Easily manage work orders, both past and present.

View and delegate employee workload while setting unique service stages and prioritizing tickets.
Customer Maintenance Programs
Ensure your customer's equipment never goes underserviced by creating custom maintenance activities, all trackable within integraService.
Schedule customer equipment maintenance based on calendar days or metered hours.
Create custom maintenance activities, like scheduled oil changes or engine checkups, to service all of your customer's equipment needs.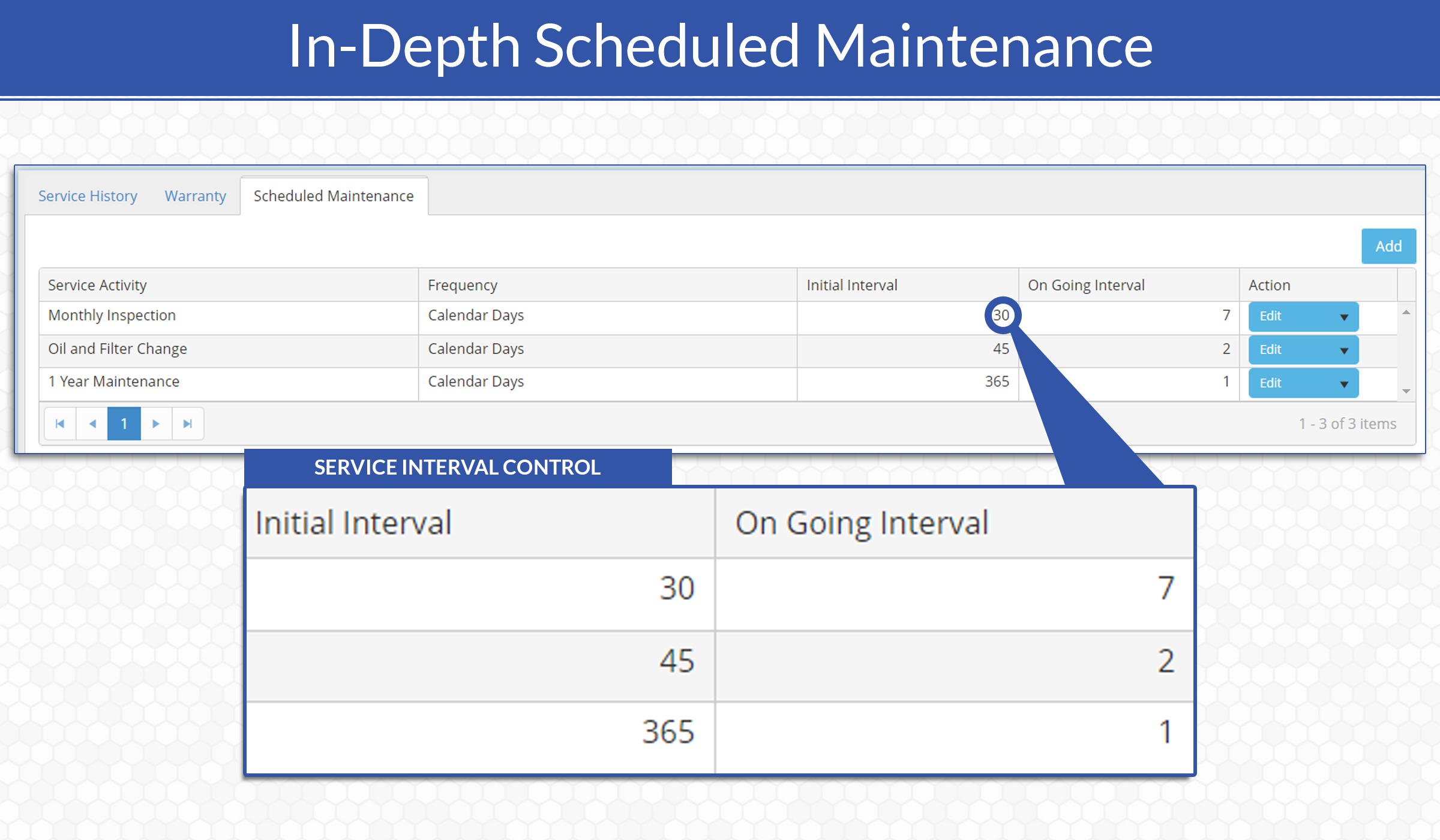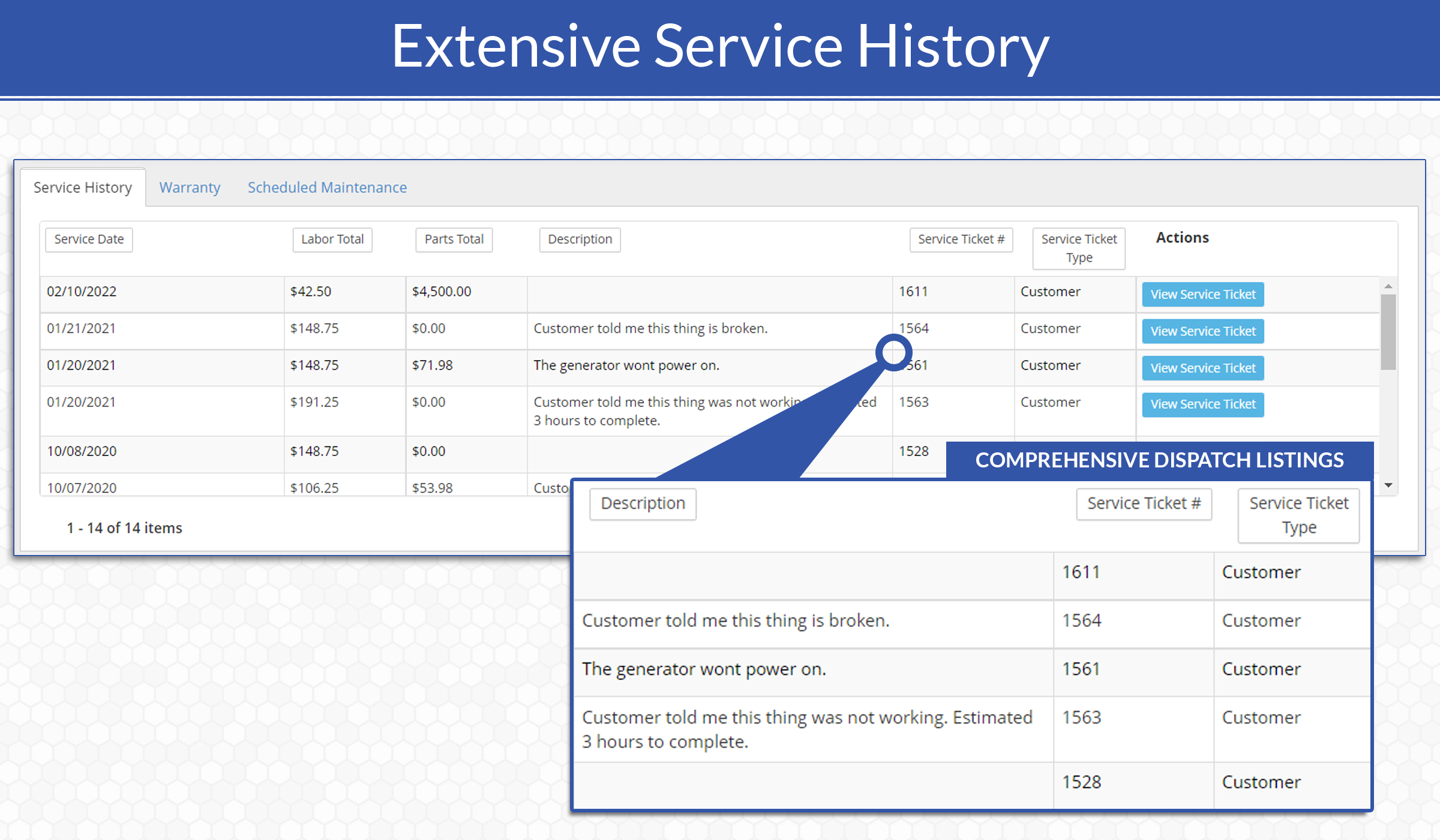 Customer Service History Tracking
Equipment and maintenance history documentation is key to running a successful service business. Keep customers coming back with integraService's extensive service history.
Track and store complete lifetime service and warranty information about customer-owned equipment.
View total labor and parts history for any given service performed on a customer's equipment.
Document and view comprehensive service descriptions.
integraService Features & Utilities
Optimize your day-to-day business with improved tracking, schedule, maintenance, and inventory management.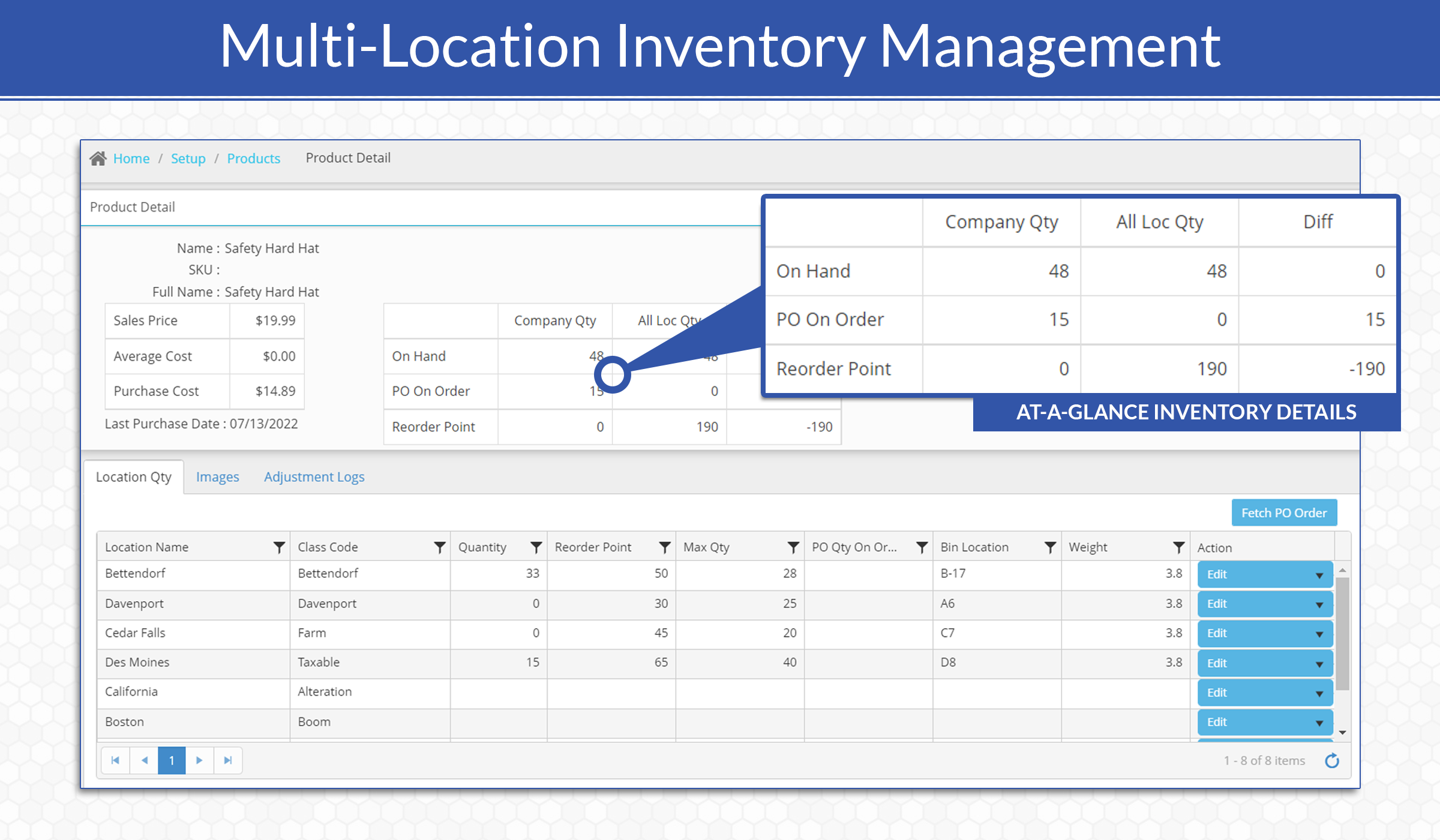 Multi-Location Inventory Management
QuickBooks does not have a way to manage multiple warehouse locations. Efficiently oversee the many facets of your service business with integraService's multi-location management capabilities.
Accurately consume and order parts for each of your locations.
View inventory on-hand, and quantity on-order, at each location.
Increase warehouse efficiency by assigning products to bin locations.
Set reorder points and max desired quantity for each location.
Dynamic Dispatch Management
Have a service request from a customer out in the field? Need a more reliable system than spreadsheets or a whiteboard to track dispatches and tasks?
Drag and drop dispatch tasks for individual trucks or routes with integraService's interactive dispatching calendar.
Changes to your calendar update in real-time so that your service techs are always prepared for what's next.
Easily assign specific dispatches to team members.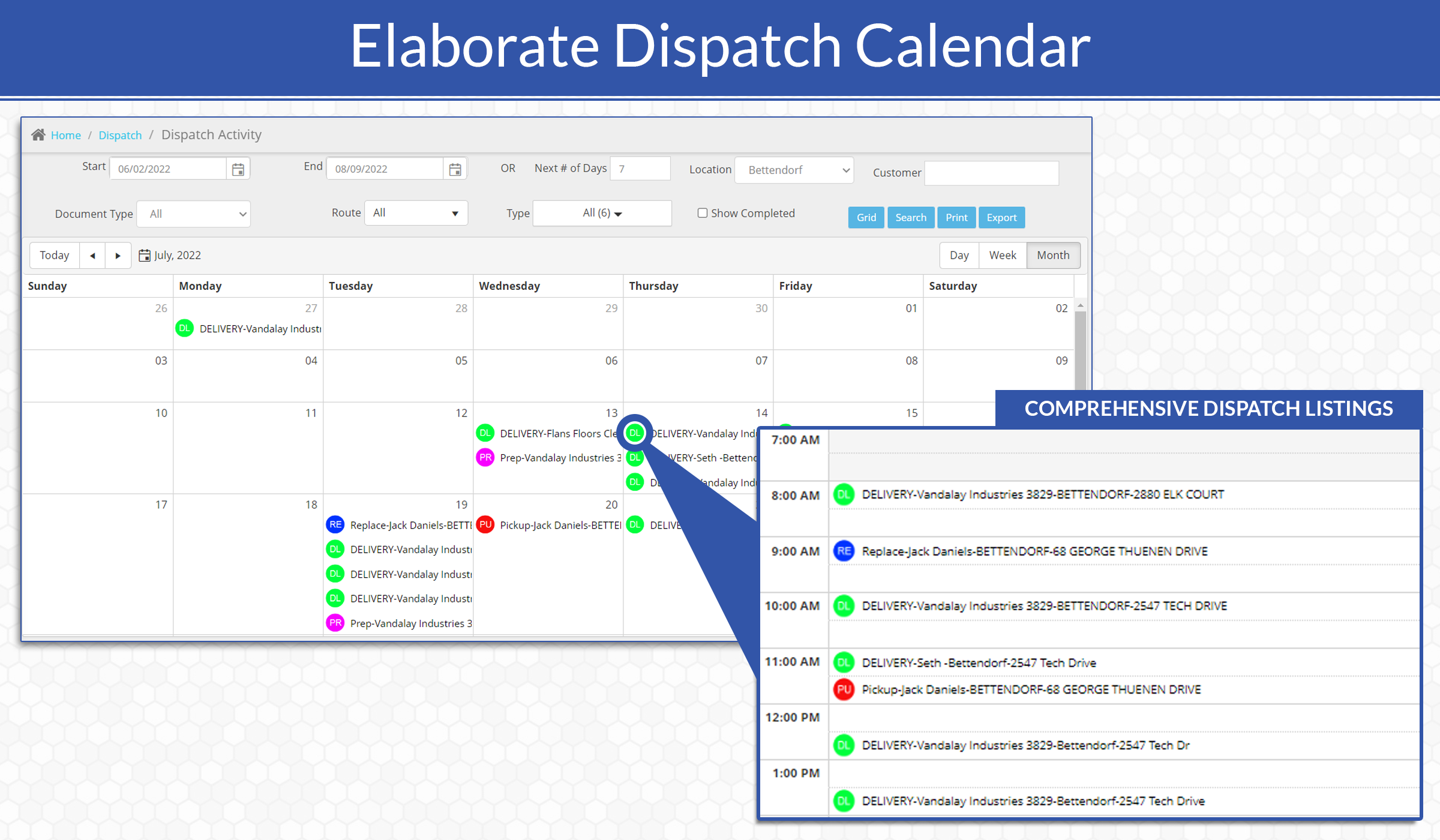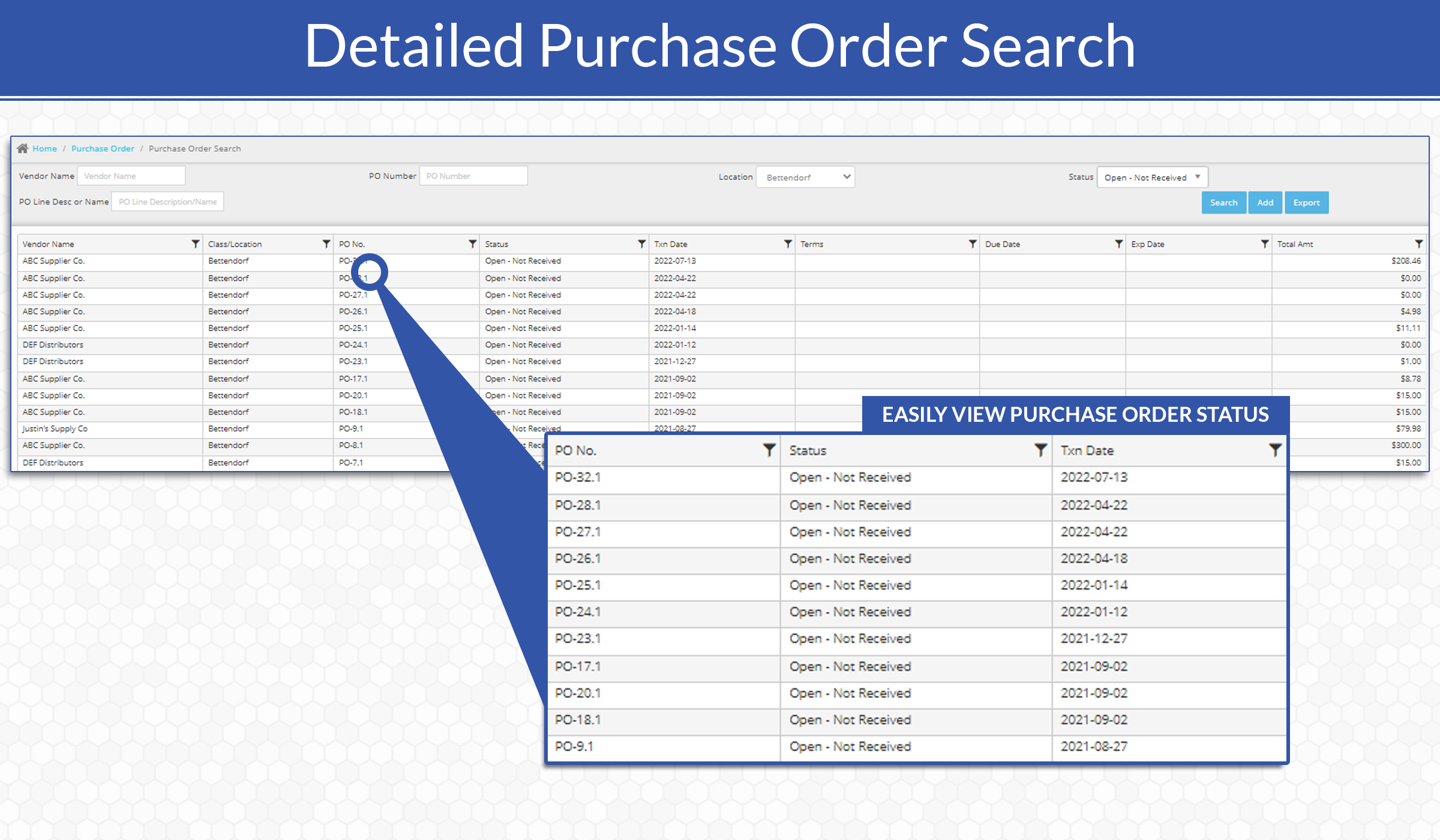 Purchasing and Receiving
Giving service technicians access to this information without having to grant access to QuickBooks is a helpful security practice, while still giving them visibility to parts on order.
Receive parts and inventory with our in-depth purchase order search.
Track on-order parts and inventory status all within integraService.

Easily associate purchase orders with a service ticket.
Point of Sale
integraService is not just limited to service ticket management, it also features seamless Point of Sale integration.
Easily put orders on account and take advantage of our integrated credit card solutions.
Barcode compatibility improves customer transaction efficiency.
Go paperless with integraService's emailed receipts option.
Enter and track shipping information on orders to ensure timely delivery.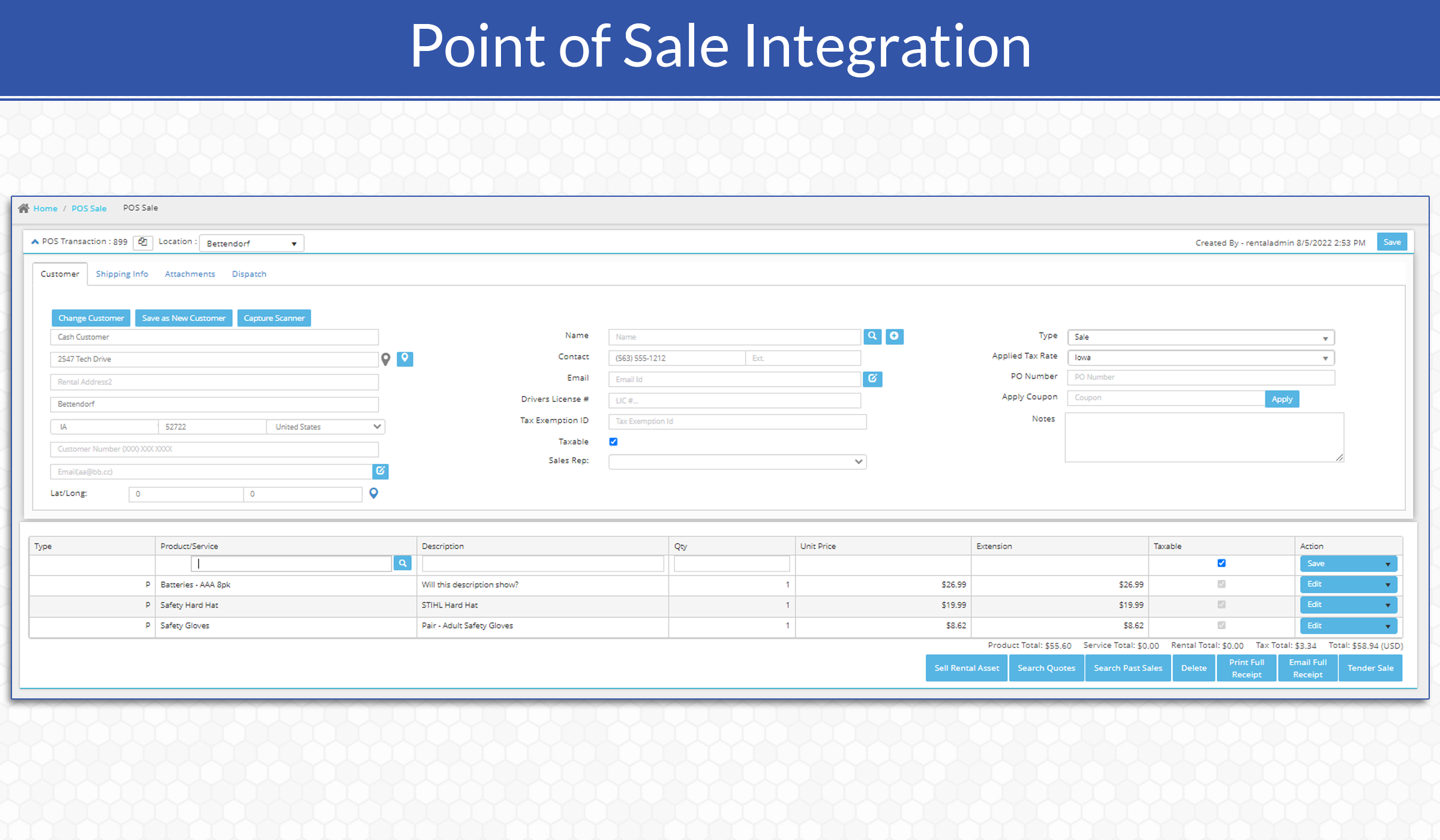 Sync and Share Data Automatically with QuickBooks
Invoices, Purchase Orders, & Inventory changes updated immediately in QuickBooks Online.
No more double entry. Automatically sync customers, products, & services. 
Pay invoices in integraService, updated instantaneously in QuickBooks Online.