Microsoft
Microsoft's mission is to empower every person and every organization to achieve more. Their technology and resources make a lasting positive impact on people. They are constantly striving to improve and expand technology on their products and services with features you won't find anywhere else. Microsoft Azure provides an open, flexible, enterprise-grade cloud computing platform. Move faster, do more and save money with Microsoft products and services.

Scantron
Scantron Technology Solutions is a national provider of managed IT services, managed print services, and hardware maintenance solutions. Scantron provides critical support – onsite and remote – to organizations that do not have in-house IT support or that need to supplement their existing IT support program. At more than 52,000 sites nationwide, customers use Scantron Technology Solutions to keep their organizations running smoothing and productively.
CenPOS
Creating efficiencies through payment innovation. CenPOS is a merchant-centric, end-to-end payments engine that drives enterprise-class solutions for businesses, saving them time and money, while improving their customer engagement. CenPOS provides a secure cloud-based solution that optimizes acceptance for all payment types across multiple channels without disrupting the merchant's banking relationships.

Seagull Scientific Inc.
BarTender® software by Seagull Scientific enables organizations around the world to improve safety, security, efficiency and compliance by creating and automating labels, barcodes, RFID tags, plastic cards and more. Hundreds of thousands of companies in manufacturing, chemicals, healthcare, food and beverage, aerospace, pharmaceuticals, supply chain/logistics and other industries trust BarTender with the labeling and marking processes that keep their businesses running. BarTender is available in more than 150 countries through a global network of local partners.

Zebra Technology Corp.
Zebra provides smart, visionary solutions that let you see the big picture. Zebra's scanners deliver performance and durability in industrial, retail, and healthcare settings, while reading a variety of barcode types. Zebra's scanners allow mobile workers to take scanning everywhere with a compact, go-anywhere size and enterprise technology.

EPSON Corp.
A leading manufacturer in the printer, professional imaging, projector, scanner, system devices and factory automation categories, Epson delivers high performance products, services and solutions that exceed customer expectations. They go the extra mile to build long lasting relationships with partners to provide the best service possible.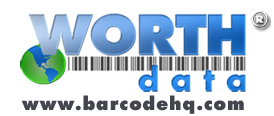 Worth Data Inc.
Worth Data is a bar code business serving over 90,000 customers worldwide. Worth Data manufactures their products in their California facility, and do all of their own engineering, software development, product design, testing, and assembly. They control every aspect of the quality and features, providing a finished product that is simply the best available. Providing a knowledgeable level of support and service, their sales engineers have over 100+ years combined experience working with bar codes.

Intermec
Intermec is a workflow performance company. They design a leading data capture and information management solution and the interface between mobile workers, assets, and customers. Through continuous innovation in hardware, software, services and integrated solutions, Intermec helps customers realize the full potential of their people, time, space, and information.

Motorola Solutions Inc.
Is your system mission critical ready? Maximize your system's availability and equipment uptime with the right level of services you need to manage ever-changing technology and network complexities. Motorola can help you address the challenges of implementing mission-critical systems and devices with a comprehensive suite of services – from financing, integration, security and deployment to day-to-day operations. Our engineering and networks specialists adhere to certified processes and standards including ISO, ITIL, PMBOK, Six Sigma quality standards and more to ensure you achieve your performance targets, giving you more time to focus on your mission.
Web Design & Digital Marketing
Maudience
Maudience creates marketing campaigns that generate results. Their discovery process combined with targeted marketing strategies allows them to provide customized solutions to meet company objectives. Maudience works to create responsive websites to fit all screens. Maudience will continually monitor your campaign to increase quality leads and provide weekly reports to track results.

Xcelacore
Xcelacore delivers digital marketing solutions to help companies exceed their business goals by providing actionable insights, leveraging digital analytics across web, mobile, email, and social channels. We are a full service marketing technology agency with expertise in digital marketing, analytics, marketing automation, social, web and mobile.

Twin State Technical Services, LTD.
Technical solutions to help your business thrive. Twin State Technical Services provide infrastructure and networking solutions. Increase your company's productivity and revenue by ensuring your network is operational and secure. Twin State specializes in software and web development and digital marketing. Protect your network from attacks and having data compromised with Twin State cyber-security measures.

York Worldwide Technologies, Inc.
York Worldwide Technologies has been providing EDI, VAN & Integration services globally since 1992. They provide reliable, cost effective transmission of business documents, improving the efficiency of supply chains. York Worldwide Technologies prides themselves on the ease-of-use and their friendly knowledgeable customer support staff to provide innovation through integration.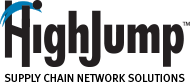 HighJump
HighJump provides adaptable and connected solutions that harness the power of your trading partner community. From the warehouse to the storefront, from the desktop to the driver's cab, HighJump can help you achieve new levels of supply chain responsiveness, performance and profitability. HighJump's suite of warehouse management, business integration, transportation management and retail/DSD solutions form a complete, powerful and adaptable platform that will allow your business to drive growth, customer satisfaction and revenue.

NorthStar
NorthStar Automation is a software technology company that specializes in automated data collection with a core competency in warehouse management. The NorthStar WMS is feature rich and fully compatible to seamlessly integrate with most ERP/Accounting systems, EDI, shopping carts and shipping carriers. The NorthStar WMS is a web-based system utilizing the latest in Microsoft technology in both .NET programming and a SQL database. NorthStar's experience has taught them that one size does not fit all situations and they can provide the flexibility needed to implement the best option.

FastFetch Corp.
FastFetch system combines the best features of several existing technologies with new optimization algorithms to provide a low-cost, highly effective and efficient system with an extremely attractive ROI. FastFetch is a unique picking system targeted at piece or case picking, fast picking, accurate picking and low cost of ownership. FastFetch can be configured to accommodate any combination of carts and bays, with or without light modules, to support a mix of fast and slow velocity item picking using one of several picking methods. The system is designed to be fault tolerant with its extensive "fail soft" design and supports the Bucket Brigade picking methodology with its Dynamic Zone picking capability.

Voxware
Voxware provides hands-free voice solutions. Voxware helps organizations with teams, who are on the move, work more effectively to receive, act on, and communicate critical information. By employing their hands-free voice solutions, employees safely, accurately, and quickly complete tasks, thereby increasing productivity while reducing costly errors for your company.

NexGen Systems, Inc.
Operational inefficiencies exist in every organization, every day. Are established policies and procedures being adhered to? How can our warehouse operational processes be improved? A Distribution Operations Diagnostics Review and Assessment will identify opportunities related to productivity, distribution center layout, processes, product slotting, inventory management, labor management and service. We will identify and highlight areas where warehouse operational processes may not be optimal, submit our findings for your review and assist in the development and execution of an action plan that fits your organization.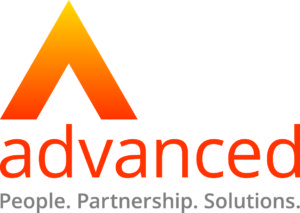 Advanced
In today's competitive business environment the difference between leaders and followers is an increasingly fine line and access to good data can be the difference-maker. Reduce or eliminate incorrect or unavailable data that result in bad business decisions. Integrate and synchronize data for improved business intelligence. React quickly to business changes and new opportunities using accurate and reliable data.

Avalara
integraRental has partnered with Avalara, a leader in sales tax management software for rental companies. Avalara automatically completes sales tax calculations and filings in minutes, eliminating the opportunity for errors. Process full transactions in a single, unified system and put your sales tax management on autopilot. Simplify your tax management efforts and contact our team for a quote and demo today!

TaxJar
TaxJar understands the sales tax challenges facing companies today and are partnering with integraSoft to optimize tax processing for their customers. An affordable tax solution for any sized business. Automate your sales tax calculations, reporting and filing in minutes. Don't waste time on something that doesn't make your business more profitable. Spend time on your business. Not sales tax.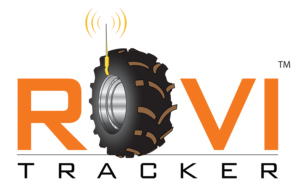 RoviTracker, LLC
integraSoft has partnered with the trusted tracking experts at RoviTracker to provide businesses the ability to track any make/model of rental equipment. Better visibility on assets and provides businesses with vital metrics to make decisions. Automate check in/check out times with electronically captured metered hours and fuel levels. Reduce cost with the ability to optimize dispatch delivery and coordinate pickups by monitoring (utilizing best route options). The ability to track delivery drivers will improve accountability and route efficiency with accurate Bluetooth tracking.

NexTraq, LLC
A bird's-eye view of your mobile assets, drivers and vehicles. Partnering with NexTraq, integraSoft allows companies to see how their drivers are doing throughout the day. Visible on the maps are trucks, trailers, and everything else needed to track on a map. Answers for customers wondering when trucks will arrive. Your teams would know what packages, tools, or parts were required to get the job done. If a team needed an updated route to a destination, you could use our mapping feature to talk them through the best way—powered by Google™ Maps.