Service & Repair

Software Designed for Service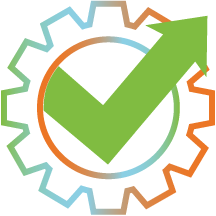 STREAMLINED SERVICE
Increase profitability, and lower operating costs of your service business with integraService. Featuring a real-time integration with QuickBooks, integraService enables users to manage the billing process faster and more efficiently than ever. Modern and user friendly, integraService is made for businesses that keep the world moving. Track service tickets, scheduled maintenance, and customer repair history anywhere you have internet connectivity with our cloud-based system. integraService also features purchasing, receiving, dispatching, and a point of sale.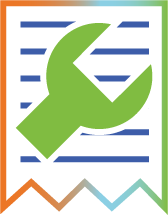 POWERFUL SERVICE TICKET MANAGEMENT
Break free from the bonds of file cabinets and folders with integraService's paperless and powerful service ticket management. Easily manage work orders past and present, view and delegate employee workload, set unique service stages, and prioritize service tickets. Service technicians can quickly view equipment service history and add parts and labor as they are consumed. integraService gives users instant visibility to better serve customers and run a more efficient service shop.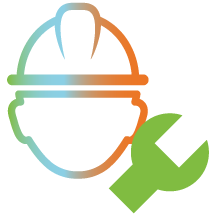 CUSTOMER MAINTENANCE PROGRAMS
With integraService's scheduled maintenance features, you can now setup maintenance plans for customer equipment based on calendar days or metered hours! Create custom maintenance activities that include the exact parts and labor required for the scheduled maintenance in integraService. Take out the guess work and part look ups for future repair/maintenance once its been done once, saving users time and keeping customers coming back. Ensure your customers' equipment never goes under-serviced by running in-depth, scheduled maintenance reports.
This is another feature aimed at customer retention and satisfaction. Most equipment requires an inspection schedule of some kind, let integraService do the heavy lifting of managing this!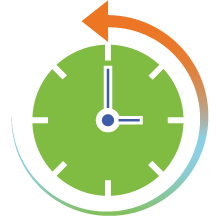 CUSTOMER SERVICE HISTORY TRACKING
Equipment and service history documentation is key to running a successful service business.Keep customers coming back with extensive service history. integraService tracks and stores complete lifetime service and warranty information about customer owned equipment.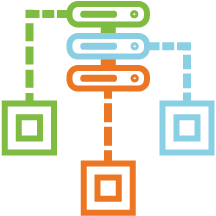 MULTI-LOCATION INVENTORY MANAGEMENT
Quickbooks does not have a way to manage location for multiple warehouses/locations. With integraService, you can accurately consume and order parts for each of your individual establishments with multi-location capabilities! Users can also view inventory on hand at each location, and quantity on order (pictured below). Increase warehouse efficiency by assigning products to bin locations to take the guesswork out of the receiving/put away process. With integraServices' inventory features users can set reorder points and max desired quantity for each location.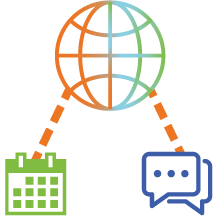 UNRIVALED BUSINESS MOBILITY
Have a service request from a customer out in the field? Need a more reliable system than spreadsheets or a whiteboard to track dispatches and tasks? With integraServices' interactive dispatch calendar, you can drag and drop dispatch tasks for an individual or truck/route. These changes will reflect in real time to our integrated Mobile Application for completion. Users can collect signatures and take pictures using our mobile app out in the field. Employees can use the mapping feature to get from job to job quickly. Users can also easily contact customers through the mobile app as well.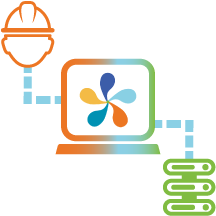 PURCHASING & RECEIVING
Thanks to integraService's integration to Quickbooks users can create Purchase Orders and receive parts and inventory. Easily associate a Purchase Order with service tickets to give technicians up to date information on the status of a part on order. With purchase order search, management can quickly see what is on order and its status (pictured below).
Giving service technicians access to this information without having to grant access to QuickBooks is a helpful security practice, while still giving them visibility to parts on order. On the receiving side, when an order has arrived users are able to update the PO with received quantity which also updates QuickBooks in real time.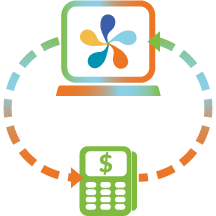 POINT OF SALE
integraService is not just limited to service ticket management, it also features a Point of Sale for selling inventory without service involved. Easily put orders on account or take advantage of our integrated credit card solution to check customers out. Compatible with barcode scanning the checkout process gets customers out the door quickly with option for a printed receipt, or emailed version. Users also have the option to enter shipping information or dispatch on a POS order to ensure the ordered goods arrive on time, every time.